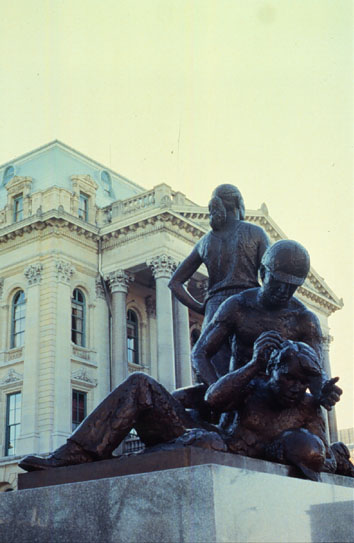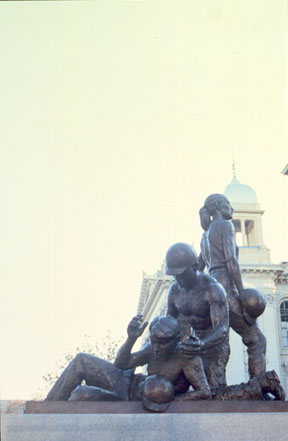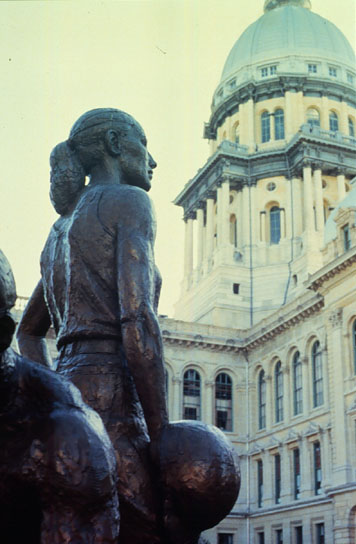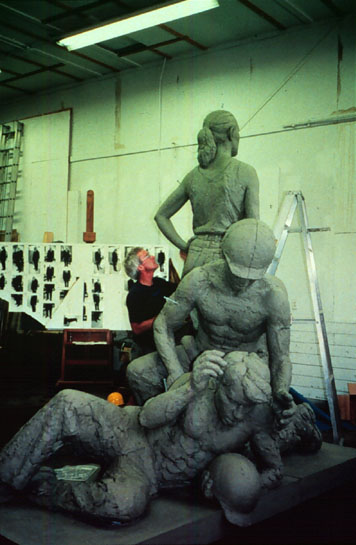 Illinois Workers Memorial
bronze with granite base
12'h x 10'w x 7'd
1990-1992

Commissioned by the Illinois Federation of Labor and the Chicago Federation of Labor to create the Illinois Workers Memorial sculpture. Work on the 12 x 10 x 7 foot bronze and granite monument which includes three heroic (50% over life size) bronze figures was completed in April 1992. The piece was installed on the State Capitol grounds on April 24, 1992, and dedicated on April 28, 1992.