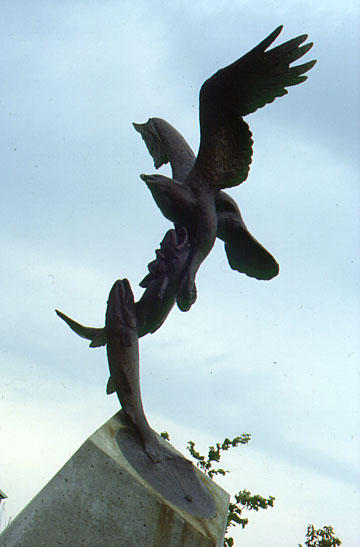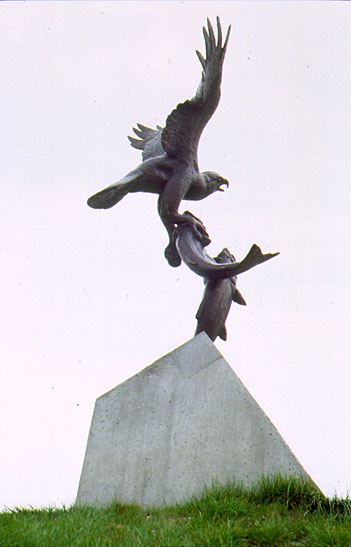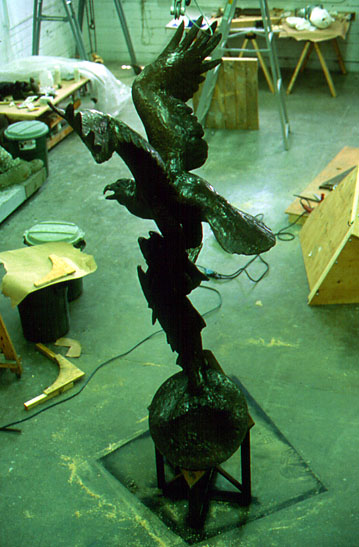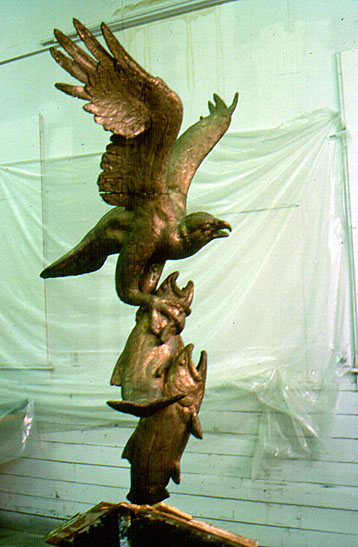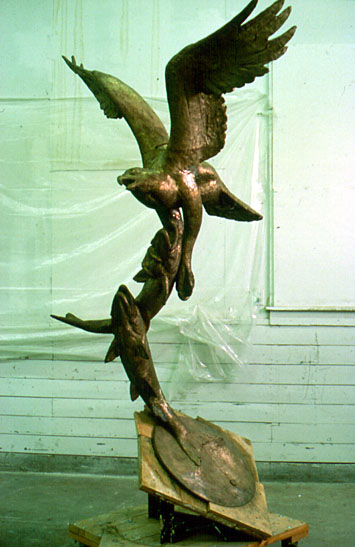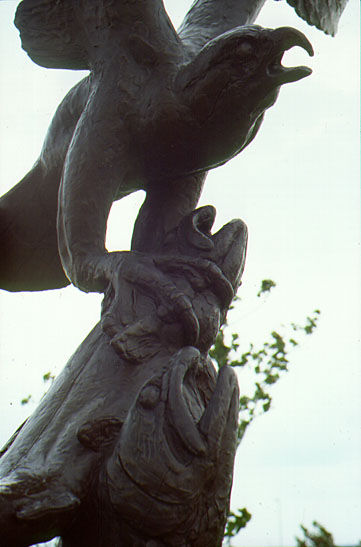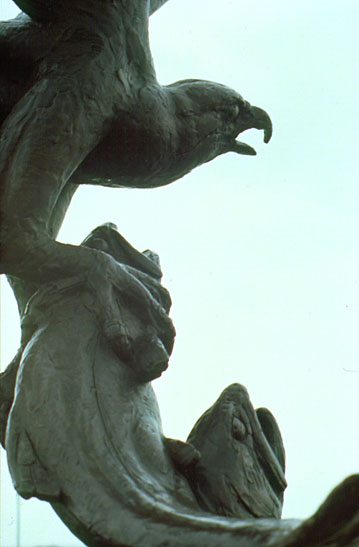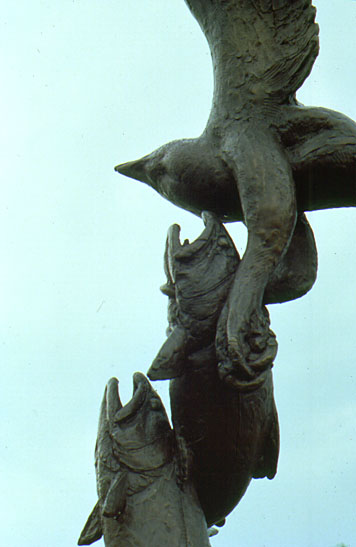 Raptor 5
bronze with concrete base
10'h x 6'w x 5'd
1989-1992
©1992

Commissioned by the Capital Development Board, Illinois Percent for the Arts Program, to build a major outdoor bronze and concrete sculpture for the North Point Marina Project, Winthrop Harbor, Illinois. Raptor 5 explores predator-prey relationships in the natural world.

The sculpture was cast in sections by the Studio Foundry, Cleveland, Ohio, and assembled and finished by the artist. It was installed in August 1992.