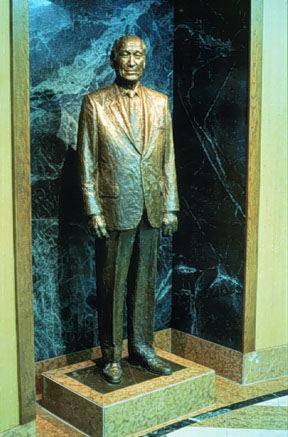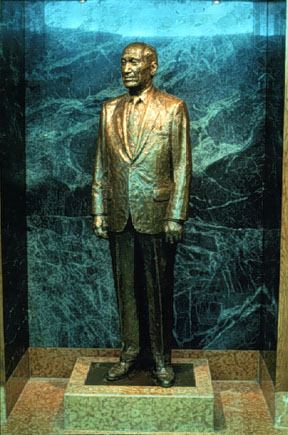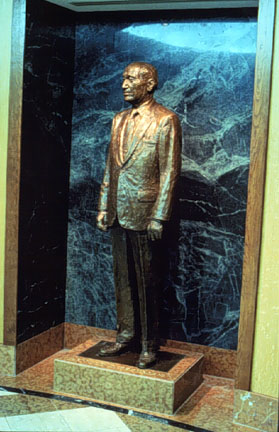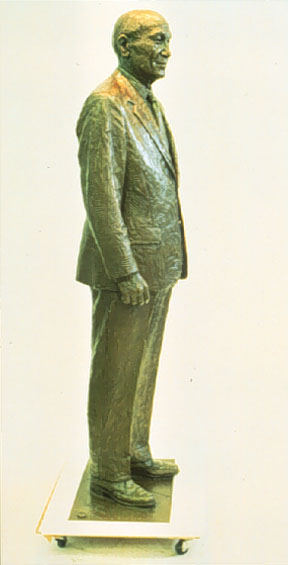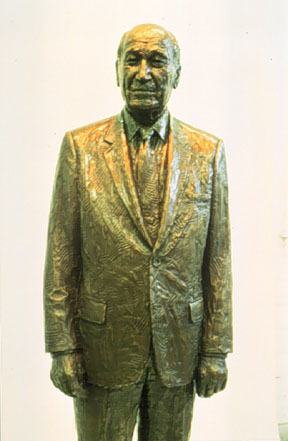 Dr. Arnold O. Beckman
bronze with marble base
life size
©1987-1988

Commissioned by the University of Illinois to create a life size bronze figure of Arnold Beckman for the main entrance rotunda of the new Beckman Institute of Science and Technology. Dedicated at the annual meeting of the University of Illinois Foundation, October 8, 1988. Installed in December 1988. The commission was the result of a national search, followed by review of six finalists.